Regular Plumbing Inspections Are Essential for Commercial Properties
Since you have a long to-do list as the owner or manager of a commercial property, it's easy to postpone matters that aren't urgent. Regular inspections of your building's plumbing may not be at the top of your to-do list. Yet, regular plumbing inspections are necessary to catch leaks and other problems early before they cause extensive property damage and are more costly to fix.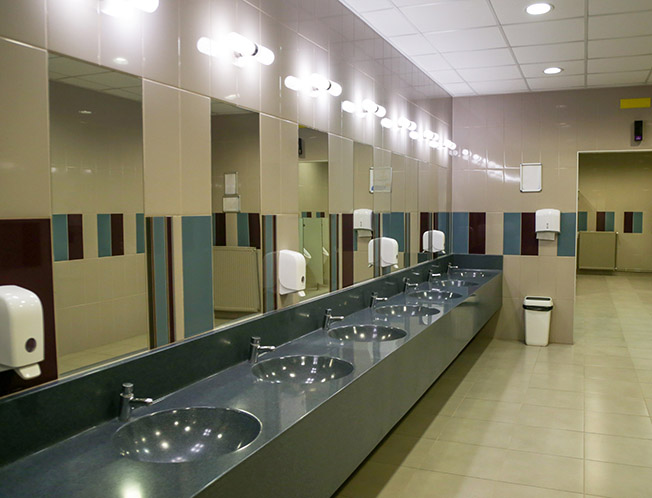 Where to Look Plumbing Problems
While you want to inspect the entire building, certain areas tend to get overlooked during routine property inspections. Here are easy to miss areas you need to be aware of:
Storage areas
Cabinets under sinks
Utility rooms
The lowest level of the building
Signs of Plumbing Leaks
Unfortunately, leaks aren't always as visible as a faucet that drips. Common signs of plumbing leaks include:
A musty smell may indicate a pipe is leaking on the invisible side of the drywall. The odor usually comes from mold growth.
Copper-colored stains appear on walls or ceilings.
There's visible mold growth on ceilings or walls.
Drywall is moist.
A toilet that makes noise when no one is using it. (It's probably leaking from the tank to the bowl.)
Water is accumulating near a hot water heater or HVAC system.
Why Fixing Plumbing Leaks Matters
All plumbing leaks need immediate repair. They drive up utility bills and damage property. The moisture from plumbing leaks creates the conditions for the growth of mold and mildew. Also, not handling a leak can even result in mold-related health problems for your employees and customers.
Inspecting Drains and Water Pressure
While you're taking a close look at your building's plumbing, it's a good idea to look at your drains and water pressure too. Slow drains and low water pressure should be addressed quickly also.
Plumbing Company in the Houston Area
If your plumbing inspection has revealed the need for plumbing services, contact us today to schedule an appointment.